Retina Disorders
Retinal disorders are conditions that affect the layer of tissue at the back of the eye, known as the retina. This important part of the eye responds to light and passes on images to the brain. All retinal disorders affect your vision in some way, but some can also lead to blindness.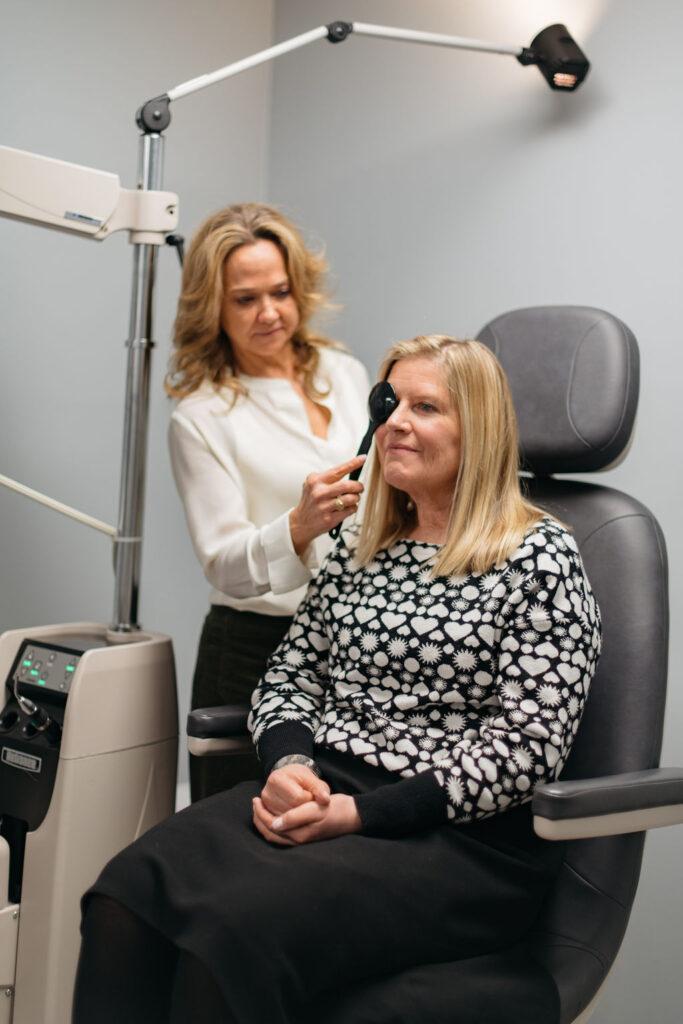 Common Retina Disorders
Macular degeneration
Also known as age-related macular degeneration (AMD), this condition affects the center part of the retina, the macula. This area is needed for the sharp, central vision that is used during everyday activities such as driving, reading or working with tools. This condition is a leading cause of vision loss in people over the age of 60 years old. Treatment can slow the loss of vision, but it will not restore vision that has already been lost.
Diabetic eye disease
The high blood sugar (glucose) levels that occur with diabetes can also affect vision. One type of diabetic eye disease is diabetic retinopathy, which affects the blood vessels in the retina. This can lead to blurry or double vision, blank spots in the vision and pain in one or both eyes. Diabetics may also be at higher risk of developing other eye conditions, such as cataracts and glaucoma.
Retinal detachment
This medical emergency happens when the retina pulls or lifts off of its normal position. It can cause symptoms such as floaters in the field of vision, light flashes and the feeling of a "curtain" in the way of your vision. If not treated right away, a retinal detachment can lead to permanent blindness in that eye.
Retinoblastoma
This cancer of the retina is generally uncommon; although, it is the most common type of eye cancer in children. The cancer starts in the cells of the retina, but can spread to other parts of the body (metastasize).
Macular pucker
Scar tissue on the macula can make the central vision become blurry and distorted. Although the symptoms are similar, macular pucker is not the same as age-related macular degeneration. The symptoms of a macular pucker are usually mild and do not require treatment. Sometimes, the scar tissue can fall off the retina on its own, and the vision will return to normal.
Macular hole
This condition is caused by a small break in the macula, which leads to blurriness and distortion in the central vision. Related to aging, this condition usually happens in people over the age of 60. Some macular holes close up on their own while others require surgery to help improve vision.
Floaters
These are specks, or "cobwebs," that appear in the field of vision. Floaters can drift even when the eyes are not moving. Most people have some floaters and have no problem with their vision. A sudden increase in the number of floaters, though, can indicate a more serious eye problem such as retinal detachment.
If you notice a change in your vision or simply have not undergone a routine eye exam, call us today.
---
Age-Related Macular Degeneration
One of the leading causes of vision loss in people who are age 50 or older is age-related macular degeneration (AMD). This common eye condition leads to damage of a small spot near the center of the retina called the macula. The macula provides us with the ability to clearly see objects that are straight ahead.
AMD may progress very slowly, with vision loss taking a long time to occur. In some people, though, the disease may advance more quickly. It can affect one or both eyes. Some treatment options are available for later stages of AMD.
Symptoms of Age-Related Macular Degeneration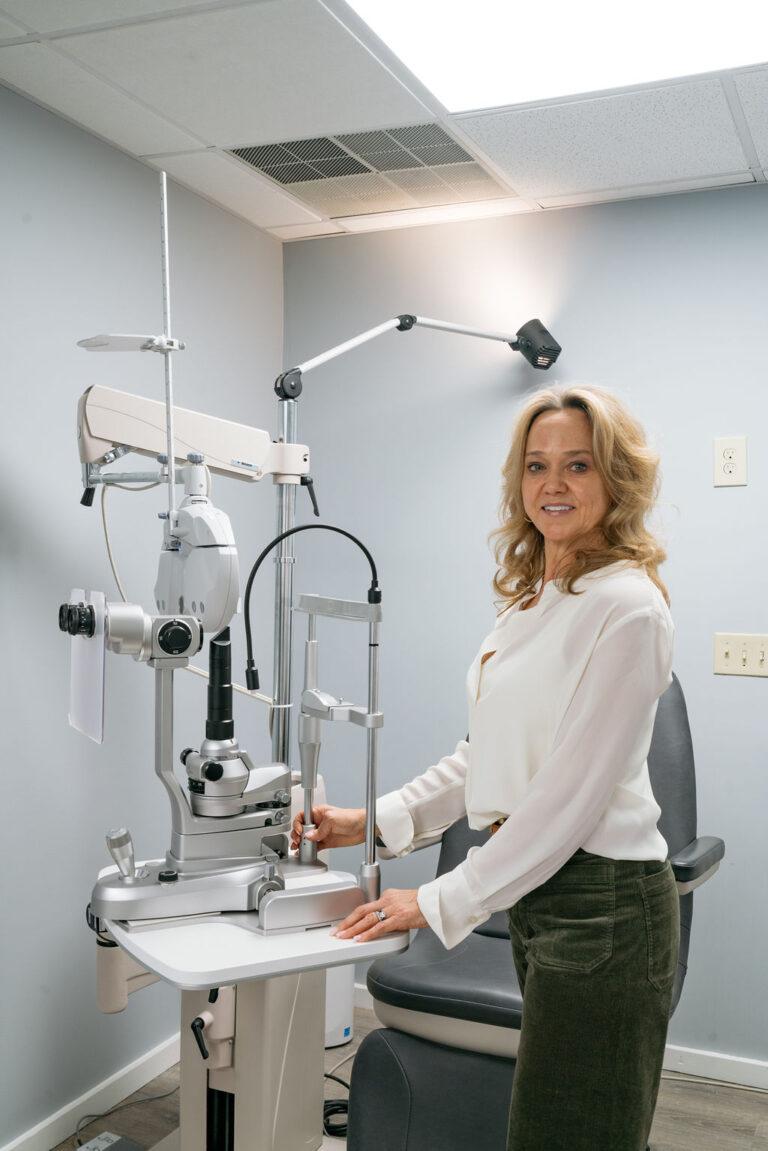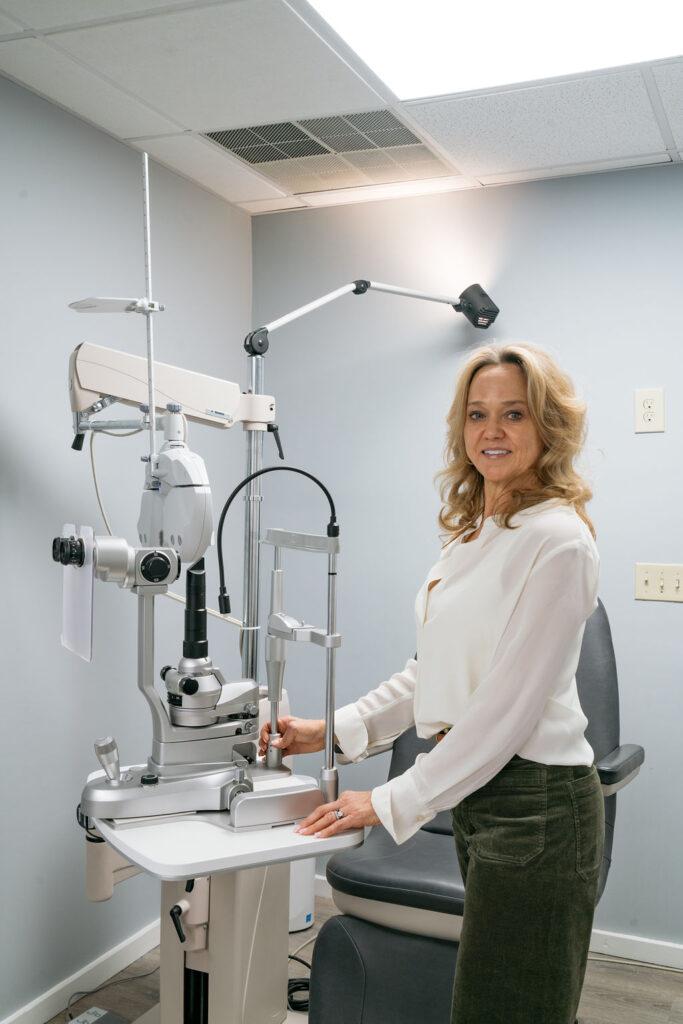 One of the first symptoms of AMD is a blurry area in the center of your field of vision. Over time, this blurred region may increase in size. You may also develop blank spots near the center of your vision. In addition, objects may not be as bright as they once were.
AMD does not lead to complete loss of vision. However, the central vision that is affected by AMD is needed for many everyday activities, such as being able to read, write, recognize faces of other people, drive a car, cook or fix things around the house.
Risk Factors for Age-Related Macular Degeneration
One of the main risk factors for AMD is being over 60 years old; although, this condition can happen in younger people. Other risk factors for AMD include:
Smoking. Smoking tobacco can double your risk of suffering from AMD.
Race. Caucasians are more at risk of AMD than Hispanics/Latinos or African-Americans.
Family history. If someone else in your family had AMD, you are at greater risk of developing it.
Genetics. Almost 20 genes have been linked to an increased risk of AMD.
Certain healthy lifestyle choices may slow the progression of AMD or reduce your risk of developing it, including:
Not smoking
Eating a well-rounded diet that includes a lot of fish and green, leafy vegetables
Keeping your blood pressure and cholesterol at normal levels
Doing regular physical activity
Treatments for Age-Related Macular Degeneration
There is no treatment for AMD during the early stages. Many people have no symptoms at this point. If you have early AMD, your eye doctor may suggest a yearly — or more frequent— eye exam to see if your disease is getting worse.
For intermediate- and late-stage AMD, research has found that supplemental doses of certain vitamins and minerals may slow the advance of this disease. This includes vitamins C and E, zinc, copper and beta-carotene, as well as lutein and zeaxanthin which are pigments specifically found in the macula.
These may not help you if you have an early-stage of AMD. They may, though, slow vision loss in the later stages. To find out if nutritional supplements are right for you, discuss this with one of our optometrists.
---
Diabetic Eye Diseases
Diabetes is a condition that involves high blood sugar (glucose) levels. This can affect many parts of the body, including the eyes. One of the most common diabetic eye diseases is diabetic retinopathy, which is also a leading cause of blindness in American adults.
Diabetic Retinopathy
Diabetic retinopathy includes several conditions that affect the light-sensitive layer of tissue on the back of the eye, known as the retina. This tissue is responsible for capturing light and passing on images to the brain.
There are two main types of diabetic retinopathy:
Non-proliferative retinopathy
This is the more common type. In this condition, uncontrolled blood glucose levels or prolonged diabetes can cause blood vessels to leak blood and exudates in the retina. As this leakage gets worse, it can cause edema in the macula and/or reduced blood supply to the retina, both of which can impact vision.
Proliferative retinopathy
When the retina doesn't get enough blood, new blood vessels grow. These tend to be weak and can leak blood, which can cause vision loss or blindness.
Glaucoma
Diabetics have a higher risk of developing glaucoma than people without diabetes. This risk increases with age and the length of time that you've had diabetes.
Glaucoma causes pressure to build up inside the eye, often because the fluid in the eye drains more slowly. The increased pressure can damage the fibers running into the optic nerve. Over time, this can damage these structures and lead to loss of peripheral vision and in the advanced stages, central vision.
Cataracts
Cataracts are another condition that affects diabetics more often than non-diabetics. In this condition, the lens of the eye becomes cloudy, which prevents some of the light from reaching the retina.
In its early stages, treatment for cataracts may involve the use of prescription lenses. As cataracts advance, however, surgery may become necessary to remove the cataractous lens, replace it with an intraocular lens implant (IOL) and restore vision.
If you suffer from diabetes, it is particularly important to keep all your yearly eye exams, so your eye doctor can monitor the health of your eyes. If you notice changes in your vision, contact us immediately, so we can help diagnose and treat any eye conditions you may have.